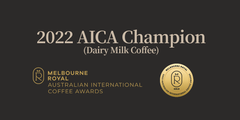 How coffee subscriptions work

Exclusive discounts
Coffee subscribers get special discounts and priority deliveries, we make sure you never run out of coffee anymore!

No minimum order
You can subscribe to multiple coffee beans in our store, no minimum order!

Full control
You have complete control over your subscriptions. Skip, reschedule, edit, or cancel deliveries anytime after 3 months.